Gibby Smith is a giver.
MPW has awarded Smith with two Rolex watches. He accepted the second one of these when the company named him its 2018 Hourly Employee of the Year February 11 in Hebron as part of a ceremony that included most of MPW's Executive Committee. Smith earned his first Rolex in 2011, when he celebrated his 25-year anniversary with the company.
Although Smith deeply appreciates the gifts, he plans to give them away.
"I've decided to give both watches to my sons, since, as a Fabricator, I don't wear a watch," Smith said. "It could easily get damaged."
Smith said he plans to give the watches to his sons, Tyler and Evan, on their next birthdays.
Fittingly, it is Smith's unselfish attitude that helped him earn the Employee of the Year honor in the first place.
"You know you can always call on him when you need something," said MPW Director of Engineering & Manufacturing Justin Pierce. "You don't have to keep checking on him or holding his hand. He's worked long hours and gone out of town for long stints for us. He's always excelled in emergency situations."
Pierce said Smith has had a tremendous influence on the business over his career.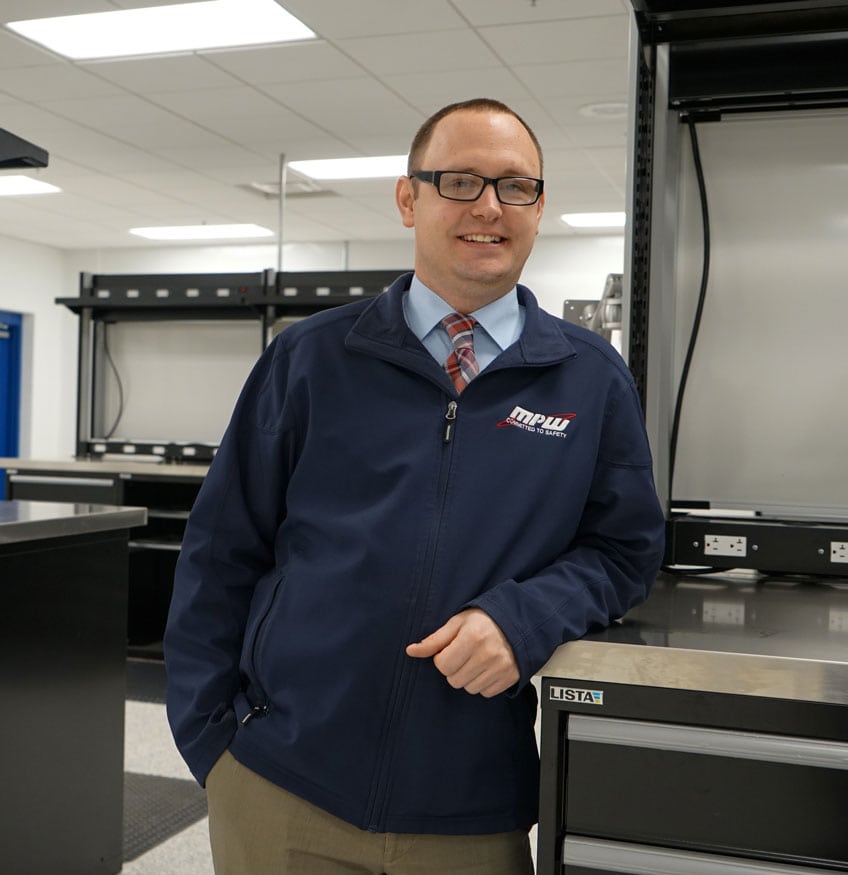 "I'm glad to see someone like Gibby, who's been here more than 30 years, win awards like this. He's had a big impact on the business over the years. Gibby and guys like him built this company and we wouldn't be what we are today without all of that time and effort. For example, besides being a Fabricator with a very diverse skill set, he also has his CDL license and has done things like move trailers and make deliveries to job sites for us. So, he can do just about anything electrical or mechanical."
Smith originally came to MPW in 1984 before leaving to work with his father for about two years.
"After I was finished working with my dad, Monte [Black] heard I was back in town. He showed up at my house on a Saturday and asked me to be at MPW on Monday. So, I did, and I've been here ever since."
Fabrication has been a passion for Smith since an early age.
"I like welding and building trucks and equipment. I learned a lot of my skills from my dad when I was a little kid. We used to work on old riding mowers. It's what I enjoy and what I've always done. Also, I've always liked doing the odd jobs that maybe nobody else wants to do, like specialty projects or travelling or whatever is needed, really."
Pierce said Smith always plays a key role in major MPW fabrication projects.
"He's involved in building our regen plants, industrial water equipment, container plants… You name it, he's been called upon as a resource across all divisions," Pierce said.
Smith said Black was the first person to tell him he won the award.
"I was surprised, of course," Smith said. "I appreciate the honor and the people who nominated me. I'll try not to let them down. They all know if they need something done, they can always call me. They've kept me around for 35 years and always treated me right."
Previous Hourly Employees of the Year
2014 Larry Lee
2015 Dana Tyree
2016 Brandon Bruns
2017 Chris Decanio