Safety & Health Program
We are committed to this Safety, Health and Environmental Program, demonstrated by the fact that leaders own outcomes. We are asking for your ownership of our program and procedures.
Program Vision
To be a safety, health and environmental leader.
Mission
Create and enhance enduring customer relationships through Safety, Innovation and Service.
Overall Goals
Predict and prevent incidents: safe work target is zero incidents; we believe it is attainable.
Encourage and support health (wellness) across the workforce.
Continual improvement with active leaders and processes to ensure minimal environmental impact.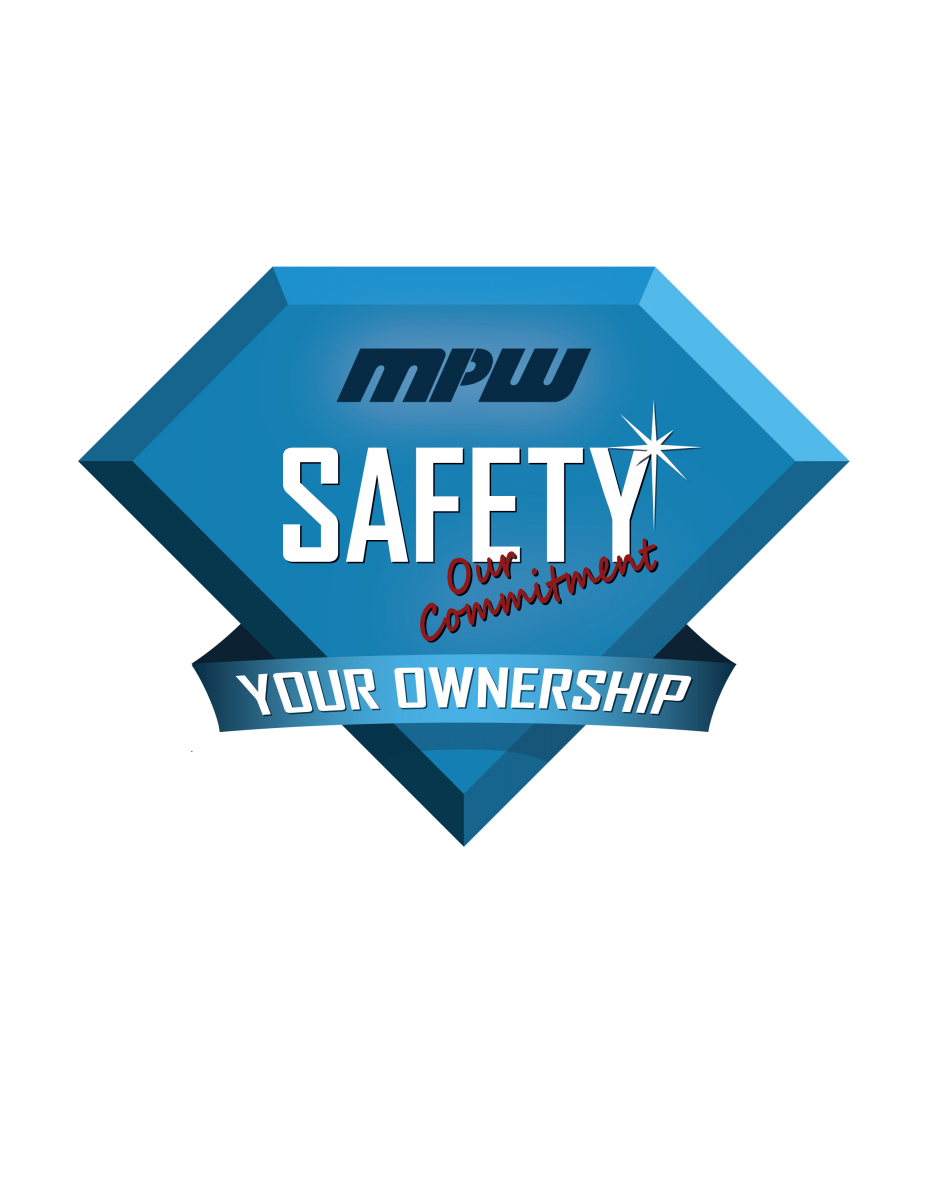 Expectations
Leaders: Believe zero incidents are attainable and are responsible for performance and outcomes.
Associates: Own our program and procedures, trained to work safely through MPW learning management system (LMS), classroom, seminars, hands-on performance, and on-the-job training.
Safety Committees: Executives, business leaders, and site managers lead routine meetings to communicate and drive improvements.
Resources: MPW invests to meet or exceed goals, as well as make people, work, equipment and systems effective, safe, and compliant.
Hazards: Identify, analyze and remove hazards using controls, with emphasis on innovation, technological advancement and engineered solutions wherever possible.
Communication: This includes Safety Starters and Toolbox Talks to start every meeting, job and shift change, as well as ongoing, routine information to promote our positive, active culture.
Observations: Exemplified by the "see something, do something" motto with bottom-up communications, we include monthly meaningful observations from all employees in our safety, health and environmental management system.
Reporting: This includes monthly internal reporting, as well as transparency with customers, partners and regulatory bodies to share best practices, document incidents and outline trends for analysis and action.
Incident Management: We prioritize people and safety, while conducting thorough and timely investigations that identify lessons learned that are immediately shared to drive corrective actions and improve performance.
Safety Coin and Pin: Every employee carries their MPW Safety Coin or wears their Safety Pin as a reminder to work safely.
We will comply with all applicable federal, state and local safety, health and environmental regulations, as well as customer mandates, to maintain standards that equal or exceed industry best practices.
We know programs, systems and performance are only as good as the people on the team. We would like to thank MPW associates – past, present, and future – for their hard work and dedication. Thanks for being committed to teammates, families, customers and MPW.