Between July 2017 and June 2018, MPW employees accepted 309 promotions, which is about 10 percent of the company's total number of employees. In this three-part series, The Leader will publish the stories of MPW employees who have made strides professionally and examine how and why MPW continues to invest in its people.
Click here to read Part 2 of this series.
You Can't Spell Reliable Without Eli
One of Steve Runyon's favorite methods of gauging the capabilities of employees is to give them more assignments.
"I like to give people tasks to see how they handle it and how they follow up," said Runyon, ICG's Midwest District Manager. "I'm testing their communication skills to see what kind of leader they would be."
Barely more than four years after beginning his MPW career as a CDL-A Operator in Chillicothe Ohio, Eli Roberts has been promoted four times. Suffice it to say Roberts learned to not only ace Runyon's tests, but to apply the same tactics to learn about his own personnel.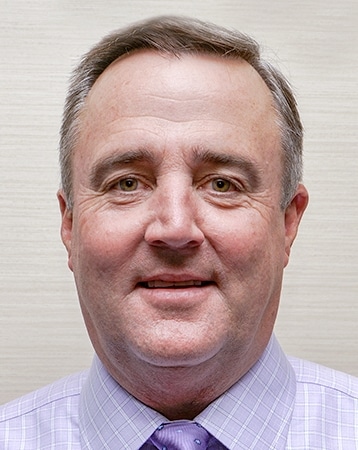 "Eli has one of the best development stories at MPW that I know of, especially with how he's evolved into a quality leader," Runyon said. "He's such a quick learner. He's confident in the decisions he makes. He develops people by giving them added responsibilities."
Roberts attributes his success to dependability and adaptability.
"I'm constantly available and willing to go anywhere and do anything for the company," he said. "I've always wanted to make a dollar however I could. Flexibility and availability allowed me to establish a good relationship with the Dispatch team in Hebron. If I wanted more work, I would call Dispatch and go wherever. And I always answer my phone."
Roberts took a big step professionally at the beginning of 2016, when he accepted a position as an Account Manager at Dayton Power & Light's (DPL) now-closed J.M. Stuart Station coal-fired power plant in Aberdeen, Ohio.
"He was a reluctant leader at first, but as an Account Manager he significantly improved our market share," Runyon said. "He became more customer focused and found ways to get in front of a lot of different departments at the plant. He's a good communicator, earning people's trust and following through."
In April 2018, Roberts accepted a District Operations Manager in what is now ICG's South Atlantic District. Roberts works out of Bluffton, S.C., covering Myrtle Beach, S.C., to Jacksonville, Fla.
"It was a little tough to move, but I did it based solely on my MPW career. It's a good opportunity and I'm trying to take ownership of this role. MPW is a growing company and that's part of the reason I accepted the position. The Industrial Water Division is growing. We've added FieldForce. Now that I'm in a new position, I see even more of the company's investments in equipment and training," Roberts said.
Roberts said the secrets to success at MPW are basic but not commonly mastered.
"Be available and answer your phone. Be willing and eager to work. It seems simple and plain but those are the keys," he said.
Eli Roberts
CAREER PROFILE
5/2014 – Hired, CDL-A Operator
5/2015 – Promoted, Supervisor
6/2015 – Promoted, Superintendent
1/2016 – Promoted, Account Manager
4/2018 – Promoted/Transferred, District Operations Manager
Finding the Safety Gene
Roberts met Gene Mora in the spring of 2016 at a job fair in Maysville, Ky. MPW hired Mora as a Technician based out of DPL's Stuart Station.
"Within five minutes of talking to Gene I could tell he was someone I wanted to work with," Roberts said. "He started as a Technician in combustible dust. That's tedious, hot, hard work. But I started to recognize his intelligence level. He was an immediate pick to enter the Safety Step-Up Training Program. Before the end of the year, we offered him a Health & Safety Supervisor position and he just ran with it."
Mora said he was immediately drawn to the health and safety features of MPW's jobs.
"The aspects that appealed to me were interaction with the crews, the importance of safety observations as well as Job Safety Analyses (JSAs) and collecting feedback regarding safe work processes," he said. "I'm a safety-oriented person and I had previous experience as a Safety Manager at a large furniture store. And I'm a parent, so watching out for others comes naturally. I try to think about what I can do to protect people and to have an understanding for what others are going though because it helps me relate to them."
Runyon said he was impressed with how quickly Mora learned the safety guidelines of MPW, OSHA and customers. "When Gene was first hired, the business of industrial cleaning was new to him, but within six months of being hired he learned most of our processes and safety rules," Runyon said. "We also noticed how thorough he was with safety observations. He usually quotes OSHA regulations and includes photos. So, he was a great fit to move into a health and safety role."
Runyon said Mora's initiative to increase water intake among employees across ICG's Midwest District has been especially successful.
"He's excelled at developing health and safety programs," Runyon said. "Since he's been here he's implemented our hydration initiative. There are charts around our facilities. He's improved the hydration efforts of our personnel, which is important because we work in some hot places."
Mora, who has an associate degree in electrical engineering, said MPW offers an attractive career path due to its emphasis on automation and engineering.
"In the last two years, the company's growth has been exponential," he said. "Our Health & Safety Department is stronger. People see that we're not there to police, but to assist.
"If you want to advance your career at MPW, follow the advice of managers. This company is big on safety and watching out for others. Work hard. Be vigilant. Provide feedback to Health & Safety and Operations and you will be noticed. Eli and Steve have always been there to help progress my career. Without them, I wouldn't be in the position I'm in."
Gene Mora
CAREER PROFILE
5/2016 – Hired, Technician
11/2016 – Promoted, Health & Safety Supervisor
11/2017 – Promoted, Health & Safety Manager