Between July 2017 and June 2018, MPW employees accepted 309 promotions, which is about 10 percent of the company's total number of employees. In this three-part series, The Leader will publish the stories of MPW employees who have made strides professionally and examine how and why MPW continues to invest in its people.
Click here to read Part 1 of this series.
Ashley Woodrum: Willing to go to Mars
In 2014, Ashley Woodrum came to MPW as a temporary employee hired by a staffing agency. Four years and three promotions later, she is an MPW Operations Manager at Honda's Marysville (Ohio) Assembly Plant, a 4-million-square-foot facility that manufactures vehicles for consumers in more than 100 countries.
A main component of Woodrum's success comes from her ability to establish trust among co-workers and client contacts, according to Duane Jolliff, MPW's Senior Account Manager at Honda's facility in East Liberty, Ohio.
"Ashley has the mentality that anything can be done," Jolliff said. "She built a lot of trust with trainees during the transition. She did this by addressing concerns, responding quickly and remaining committed to the customer."
The transition Jolliff referenced occurred in the first quarter of 2017, when MPW's Facility & Environmental Management (FEM) Division – along with RFG, its minority business partner – added more than 100 new employees at Honda Marysville.
"Ashley played a crucial role in onboarding all those people in a short amount of time," said Mitch McClure, MPW's Account Manager at Honda Marysville. "Her knowledge of MPW processes like SharePoint was very valuable and her personality made everyone feel comfortable."
At the time of the transition, Woodrum was a Team Leader at Honda's East Liberty (Ohio) plant, but she volunteered to assist when MPW and Honda needed her most. This helped MPW to make the onboarding period as successful as possible.
"We had about a month to get everyone up to speed," Woodrum said. "But you can't slow down Honda, so there was a lot of work to be done. It went smoothly for as big of a project as it was."
According to Woodrum, viewing challenges as opportunities has helped her learn and advance within the organization. "I've always gone where managers have asked me to go and did what they asked me to do," she said. "I went to Toledo when no one else volunteered. I also went to Mars [Petcare Plant in Columbus] to fill in for a while."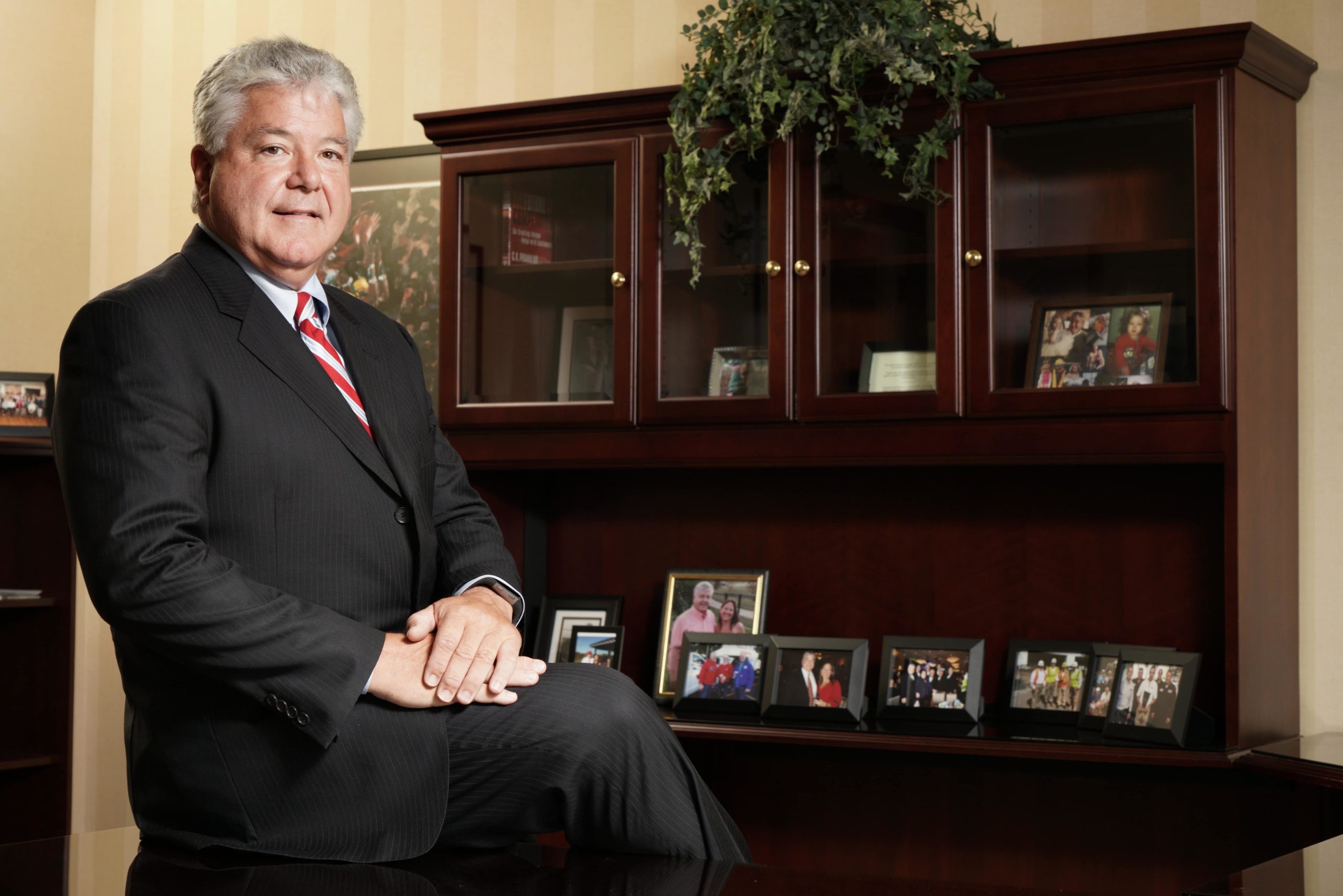 FEM General Manager Kevin Sullivan said Woodrum's empathy, coupled with her eagerness to learn new job skills have allowed her to excel.
"Ashley's been promoted a number of times in a short period of time. You can't do that without ownership and approachability and hard work. She's been willing to sacrifice her time for Honda and for MPW," he said.
Woodrum said she stumbled upon MPW because she just needed a job, but the company ended up providing an abundance of opportunities.
"When I started as a temp at East Liberty I was a single mom with two kids working third shift in the paint booth," she said. "It ended up being something I was interested in. I quickly realized there would be chances to advance. So, I learned other jobs and people-management skills. Working here is about effort. Making mistakes and doing it better the next time are what's important. The first time I applied for a supervisor role I didn't get it. You have to stick to it and stay strong."
Ashley Woodrum Career Profile
8/2014: Hired –  Technician, Honda East Liberty
9/2014: Promoted – Team Leader, Honda East Liberty
11/2016: Promoted – Superisor, Honda East Liberty
3/2017: Transferred – Honda Marysville
3/2018: Promoted – Operations Manager, Honda Marysville
Tyler Keathley: FEM is a culture club
Sullivan said MPW's practice of regularly promoting employees internally highlights the company's self-sufficiency as well as its need to accept and live the culture. Tyler Keathley, MPW's Account Manager at the Volvo Trucks Manufacturing Plant in Dublin, Va., is a fitting example of this cultural reliance.
"Tyler is aggressive, approachable and owns his team's results. He always strives to improve. He has great customer service skills and he cares," Sullivan said.
Keathley said Sullivan deserves credit for the positive cultural momentum within the FEM Division.
"I began to notice a change about a year into my employment with the company," Keathley said. "While safety has always been at the forefront of everything we do, now there was extra attention being dedicated to pushing the agenda forward. I also noticed that information from site to site was beginning to flow more freely and that ideas were crossing what had previously been imaginary borders. In some cases, this information sharing allowed preventative measures to be put in place which potentially avoided incidents. In other cases, best practices were implemented which resulted in better customer service."
Keathley said after he was promoted to Account Manager last year, he began attending Safety Committee Meetings and became even more impressed with FEM's leadership group.
"The interaction that took place and flow of ideas had me excited and made me feel like I was exactly where I should be. It has continued and strengthened at every one of those meetings since then. I now have an entire catalog of new resources, some of whom have been doing my job longer than I've been alive."
Keathley pointed to his perseverance and flexibility of schedule as skills that have helped him advance.
"We have to remain responsive at all times in order to provide the service our customers have come to expect from MPW," he said. "The type of people who remain dedicated over time and are willing to make sacrifices will have a bright future with MPW."
Keathley said the availability of advancements is a product of the industry.
"This industry, more so than most, allows for rapid advancement for those who are willing to work hard and want to learn the ins and outs of what we do. I tell new hires this because I started out in the industry at a technician level and was able to achieve what I have by sticking to those basic principles."
One of Keathley's principles is dedication to the needs of the customer.
"It can be anything from reducing the customer's Defects Per Unit (DPU) by implementing best practices within the industry, to targeting process improvements that yield considerable cost savings for our customers."
Sullivan said he's been impressed with Keathley's work ethic.
"Tyler has already left his mark from a customer-satisfaction standpoint. He's improved the company's image and he can still grow professionally."
Tyler Keathley Career Profile
2/2015: Hired – Operations Manager, Toyota Georgetown
8/2017: Promoted – Account Manager, Volvo Truck
Joey Miller: Engaging the safety
Sullivan said he had always wanted to hire a "safety guy" who could learn operations while working at the Kenworth facility in Chillicothe, Ohio.
Joey Miller is that guy.
"He's a poster-person for the ownership of safety at MPW," Sullivan said.
"He's heavily involved in daily safety and operational tasks. He's demonstrated great value to our team through safe actions and improvements. He's respectful to policy and compliance and he's always taken ownership of his area."
Sullivan said trustworthy employees such as Miller are crucial in implementing FEM's philosophy of making decisions as close to the client as possible.
This means Account Managers like Miller must be responsible for on-the-spot responses to client requests and questions.
"We want the staff to make the same decisions that high-level executives would make," Sullivan said. "It requires a large degree of faith and trust in our people. All of our supervisors go through the Training & Development Department's new Front Line Leadership Program because we have to ensure people are well versed in their respective roles."
Miller said his leadership style relies on his previous industry knowledge of Lean Manufacturing practices and safety procedures as well as a passion for quality and being proactive.
"My methods are a good match with MPW," he said. "I like working for family-owned companies as opposed to stakeholder-owned companies, because with stakeholder companies everything is driven by production. Stakeholder companies don't invest in their companies like Monte and Jared [Black] do with MPW. For example, if you show Jared something is for safety and it will benefit MPW, he's likely to go along with it."
Miller said he enjoys interacting with new hires and often advises them to focus on the basic tasks of their position.
"I tell new employees to avoid getting caught up in the day-to-day pressure," he said. "If you come in and just do your job and do it right, everything goes smoothly. And it gets easier over time."
Sullivan said he's been thrilled with Miller's willingness to travel to other FEM worksites and to share information.
"Joey is quick to share knowledge," Sullivan said. "He's visited our VW location in Chattanooga, Tenn., to compare notes. He's taken on a great deal of responsibility. He's approachable and engaging and follows through on his projects. He's just a guy you like being around."
Joey Miller Career Profile
3/2016: Hired – Operations Manager, Kenworth
8/2017: Promoted – Account Manager, Kenworth