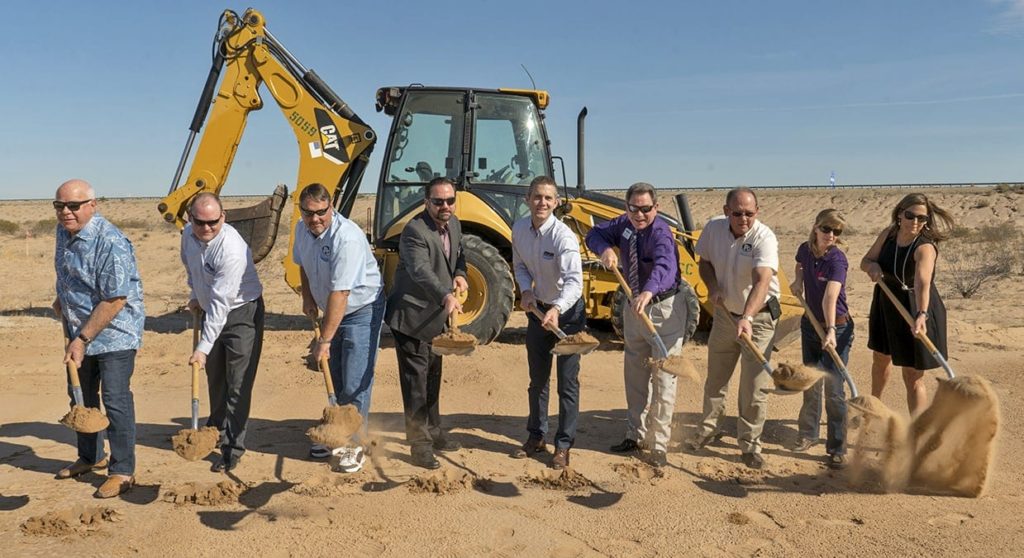 On April 5, MPW officially broke ground for a 30,000-square-foot industrial water regeneration plant in Yuma, Ariz.
MPW's site contractor Pilkington Commercial Company hosted the ceremony and in attendance were MPW President Jared Black, Director of Plant Services Jeff Thornton, Senior Mechanical Engineer Brian Charles and Brand Supervisor Ryan Cullins.
The new facility will allow MPW to efficiently assist clients within a 700-mile radius.
"This plant will enable us to better serve our growing customer base in the Southwestern United States," Black said. "People in Yuma have proven to be extremely business friendly and we look forward to working more with them in the future."
The facility will be located on 8 acres of land at 7950 E. 30th St., and it is scheduled to be operational by the second quarter of 2019.
The Yuma facility will be MPW's sixth regeneration plant, joining Newark, Ohio; Wilkes-Barre, Pa.; Sedalia, Mo.; Port Arthur, Texas; and Andrews, S.C.
MPW affiliate Porta Kleen will move its office in Kingman, Ariz. to the Yuma facility.