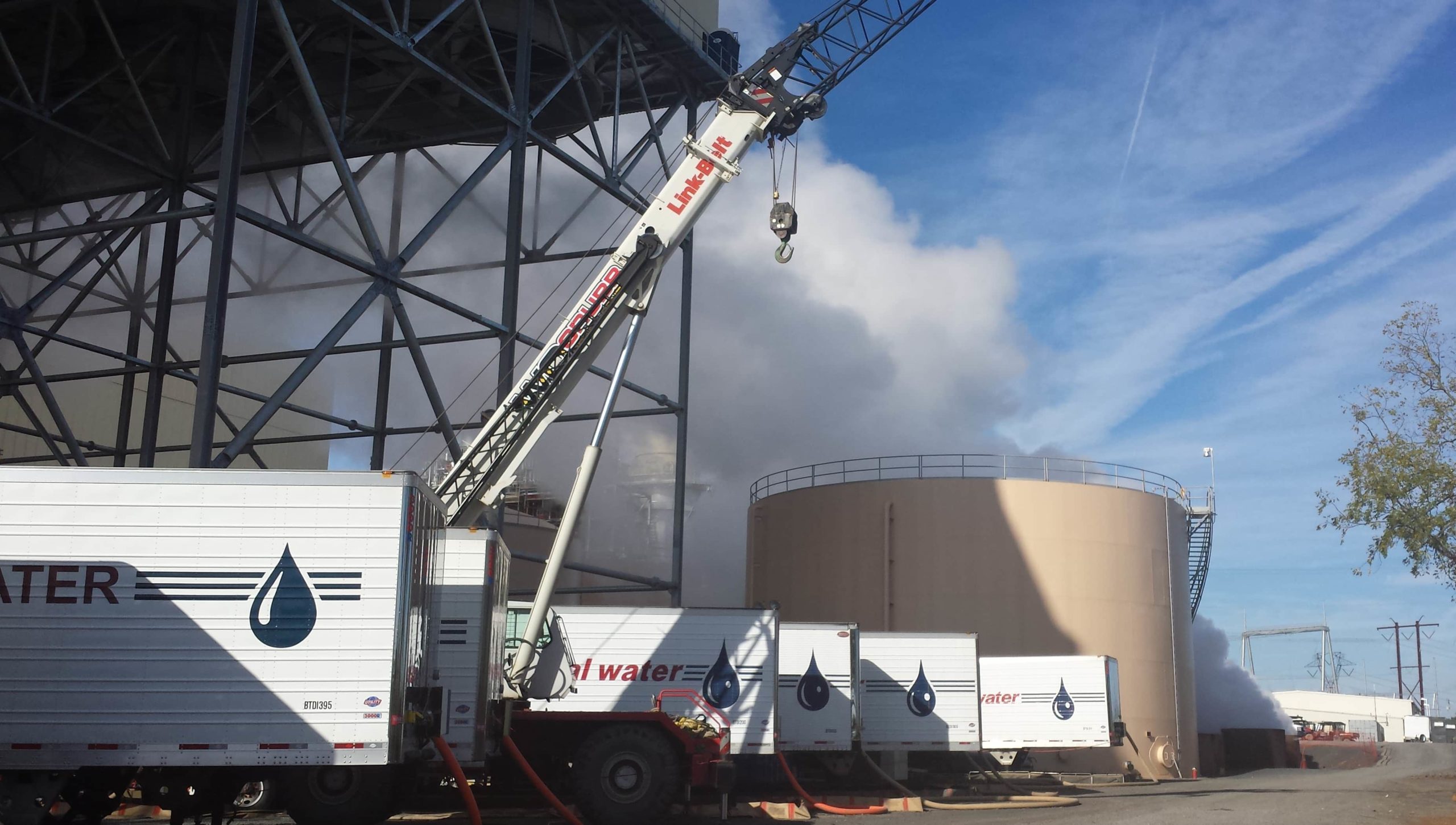 Problem
When a power generating plant in Ontario, Canada required the most efficient steam blow services, it called MPW.
The steam blow required high-purity water processed from the plant's city water source. Trailer economy would be key in formulating the best plan. Additionally, distance from the prospective suppliers and the potential for border-crossing delays was a cost obstacle and supply issue for the plant.
Solution
MPW's Logistics and Field Services teams created a comprehensive plan, highlighted by the use of mobile deionization [DI] systems.
MPW owns the world's only 10-million-grain mobile DI system, doubling the capacity of competing systems and minimizing logistical delays and mobilization costs. Further, MPW's flexible staffing arrangement immediately shifted from eight-hour coverage to 24-hour coverage.
This process adhered to zero discharge policies, wherein the DI trailers produce 100 percent of the water that was entered. This is a more efficient process than other water-purification technologies such as reverse osmosis, which wastes 25 percent of feed water, and filtration solutions, which produce wastewater that requires further treatment.
Results
MPW's system supplied high-purity water at up to 300 gallons per minute during the 10-day steam blow project without experiencing any supply issues.
MPW responded rapidly in the customer's time of need, transitioning from an initial site meeting to system implementation in just two weeks.