"Rod was a key driver in the growth and maturity of the Industrial Water Division. He helped take MPW from a mobile DI trailer company to a full-service water treatment company by selling a number of very large baseload water systems." — Jared Black
Rod Reston, Senior Business Development Manager for MPW's Industrial Water Division, announced his retirement in May.
Reston worked for MPW for 16 years. His list of professional achievements is substantial and impressive, said Brad Tolbert, Director of Sales for Industrial Water.
"One of Rod's major accomplishments is certainly solidifying the Florida Power & Light (FPL) relationship," Tolbert said. "We've built many BOOM systems for this customer and it's a critical affiliation for MPW. "
Reston, who earned MPW's 2014 Salesperson of the Year Award, relies on a powerful guiding principle regarding work-related matters.
"When you're making a decision as a salesperson, there is no rulebook," said Reston. "But you should be able to explain every decision that you make to your boss, to your customer and to your family while you look them in the eye."
Reston served as a mentor to many MPW employees during his tenure, including MPW President (and former General Manager of Industrial Water), Jared Black.
"Rod was a tremendous coach for me in my growth as a manager," Black said. "Rod was a great voice for me to consult with on tough decisions and strategies."
When MPW hired Reston in 2002, he was IW's only salesperson, but Monte Black's relationship with Reston began in the mid-1980s.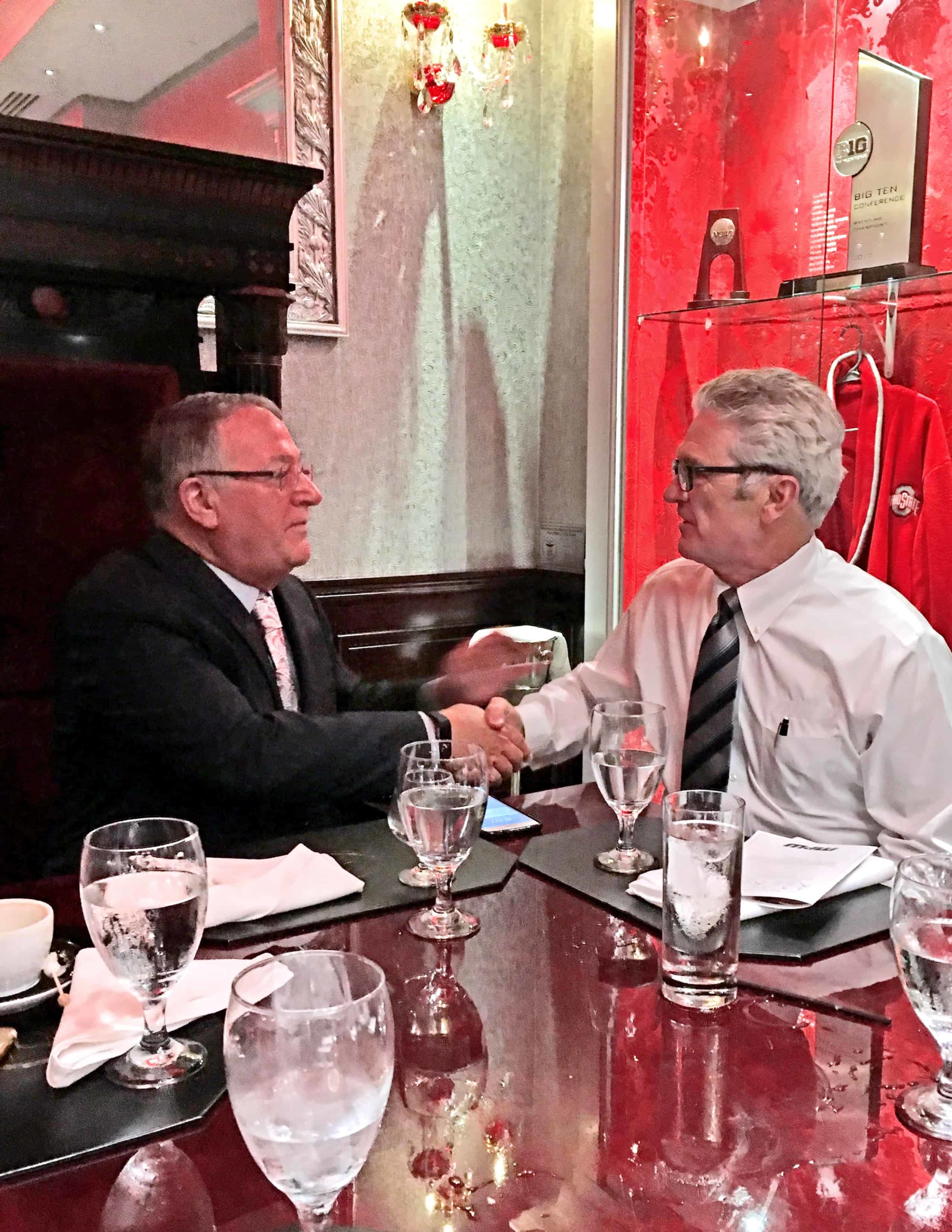 "Rod was working for a competitor and I would run into him on jobsites," Monte Black said. "He was noticeably different than most other salespeople in our industry. Both his appearance and the way he carried himself were more professional. I don't usually try to take people from other companies, but I tried to recruit Rod right then.
"He's one of the best we've ever had," Monte Black said. "If there was an MPW Hall of Fame, Rod would be in on the first ballot."
The admiration is mutual.
"I've learned a lot from Monte," said Reston. "He has great energy and he's completely fearless. He has the best instincts for the service business of anyone I've ever met."
Reston takes with him 37 years of experience in an industrial setting, including chemical cleaning and oilfield services. His sales territory included Florida and some of the Caribbean. His home office was in Jacksonville, Fla.
Area Sales Manager Dale Swope moved from Ohio to Florida at the beginning of 2018 and has already transitioned toward taking over Reston's sales territory.