Although there are several positive examples of maintenance personnel throughout MPW, Director of Maintenance Curt Ruff selected Sean Biehl, ICG's Branch Manager in Gaston, North Carolina, to participate in this Q&A.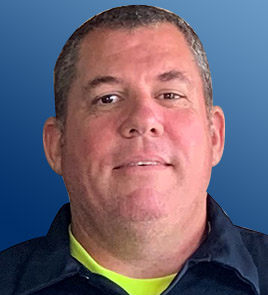 "Sean has a mindset to hold people accountable and he really cares about the equipment," Ruff said. "He also communicates well, talking with me and the Maintenance team consistently. There are a lot of valuable questions and discussion that come out of those conversations. Sean's knowledge and hard work are evident when you look at the equipment he and his team maintain. It's always clean, runs well and represents the company the right way."
What are the most important aspects of vehicle maintenance?
I'd say results are the most important part. You have to dot all the I's and cross all the T's when you're repairing or maintaining something. It's very important that we avoid breakdowns or malfunctions of our equipment. It can lead to downtime, which is not favorable for our customers.
What part does maintenance play in keeping employees safer?
It's huge. Just look at the importance of tires, for example. Some people might think windshield wipers aren't that important, but maintaining wipers on our vehicles is also a key to keeping our drivers and passengers safe. The brakes in all of our vehicles are also critical, obviously.
What do you think sets your vehicle maintenance process apart from others'?
I went to college for a marine diesel mechanic degree and I also had a maintenance background before I came to MPW. I enjoy working with equipment and I always want to make sure it's working right and the safety controls are intact.
I'm passionate about equipment and know that if I ever have any questions, people like Curt Ruff and [Maintenance Manager] Kevin Simpson will answer their phone and help me out.
Do you think MPW's maintenance techniques are a competitive advantage?
Absolutely. I always remind people that we're in the cleaning business. If we're at a job and a customer looks into one of our trucks and sees trash or our area is dirty or disorganized, a lot of times they'll say 'if they can't even keep their own equipment clean, how are we going to trust them to clean our facility?'
I think we do a good job of avoiding that, so the customers end up saying that about our competitors.