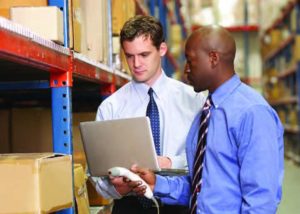 A leading global automotive manufacturer with a North America-wide footprint and sales in excess of 1.5 million cars per year was rapidly outgrowing its supply chain platform.
Due to the scope and complexity of its operation, the new platform had to demonstrate excellent scalability and customization.
Solution
MPW had previously leveraged several different inventory platforms including PeopleSoft, SAP, Taleo and Cognos to positive effect depending on the needs of the customer.
After a lengthy review process, the customer decided on one of the above platforms based in part on MPW's familiarity.
During implementation, MPW's analyses indicated a need to switch to manual processes for Inventory in/out, receiving and delivery across all plant locations.
To achieve this transition while maintaining service levels, MPW increased staffing levels at all locations by 50 percent in 10-hour shifts, while adding light coverage to maintain service without exceeding the projected labor amount.
Results
Fluency in multiple systems and creative staffing management allowed MPW to meet both cost projections and deliverables throughout the switch.
Due to the seamless continuation of service levels, the customer was able to avoid costly production-schedule changes at all assembly
plants.