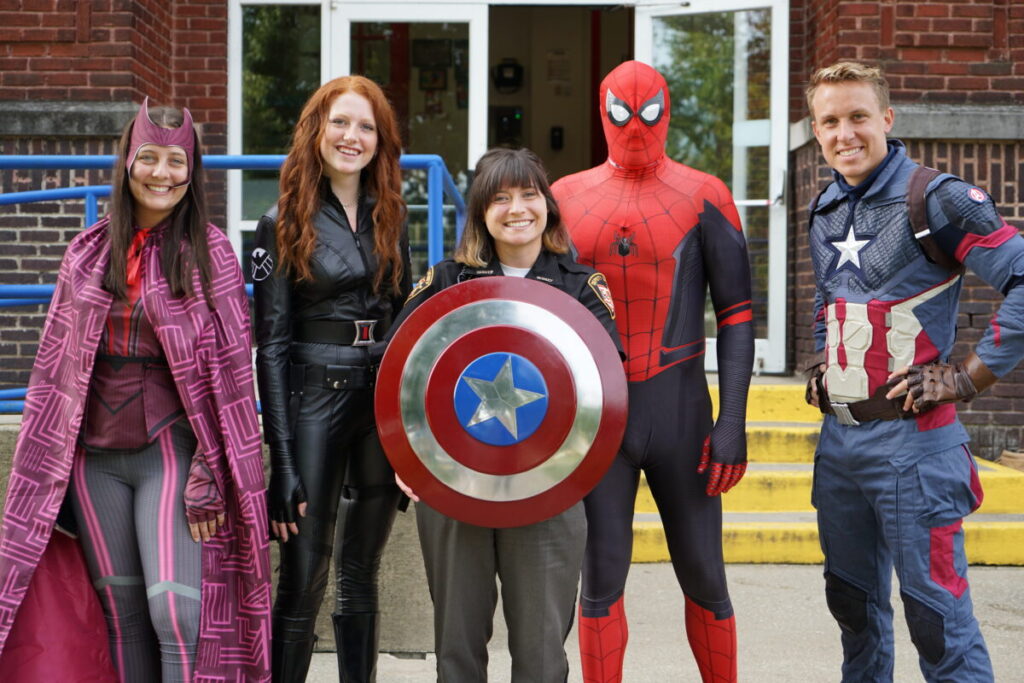 MPW isn't just a business partner; we're a community partner and we want to encourage employees to be good stewards of their communities and give back in the best ways that they see fit. Through the new VTO—Volunteer Time Off—program, all MPW full-time employees with one year of employment may use up to 16 hours of paid time off per year—in addition to an employee's vacation and PTO time—to volunteer in their communities.
While MPW regularly contributes to organizations like the American Red Cross, United Way, Nationwide Children's Hospital and the Boys and Girls Club of Newark, we encourage you to extend our community involvement into your hometown. The VTO program is not limited to traditional non-profit 501(c)(3) companies. For example, employees may use VTO to volunteer with Parent/Teacher Organizations, county fair activities, contribute to disaster relief efforts, etc.
MPW has a 50-year history of generously giving back to its community in many ways. "You don't give to get attention or applause," said Director of Philanthropy & Community Engagement Kristen Black. "It's all about doing what's right; that's why MPW's always given back."
Kristen said MPW's concept of giving has always been that the company prides itself on working hard and going the extra mile. "We have a good reputation because of all that and I also feel that giving back is so important because we've been blessed," she said. "If you talk to my dad (MPW Founder and CEO Monte Black) he will always say that. It isn't just hard work. A little divine intervention working on your behalf always helps, with a little luck on the side."
MPW has never been a company that advertised its philanthropy. In fact, the opposite is true. "Since the beginning, MPW has always contributed to local charities, churches, colleges and schools in so many ways to support our communities. We never made it public," Kristen said. "It was always Dad's philosophy that you give because it's the right thing to do."
While providing monetary donations is just one of many examples of MPW contributing to the community, Kristen said it's never been about simply handing out money. "I think employees like to feel involved," she said. "We've had employees offer to contribute money, but we've also had employees volunteer to help set up playgrounds. It means something to our employees the same that it means something for us to give back."
For example, "we did monthly volunteers at the Licking County Food Pantry and it was great!" Kristen said. "We had such good feedback. Everyone got involved. You went in for two hours and you handed out food to all those who need some help, and everybody loved it."
MPW has roughly 4,000 employees, which means we are an extended family of 14,000 to 16,000 people stretched across many communities. So, for that reason alone, we want to be a major part of those communities. As a company, we want our employees to play an active role in the communities in which they live. When the community wins, the employees win, and the company wins.
MPW supports the communities in which its employees work. "We like to support the communities where we have offices," Kristen said. "We like to support our employees who come forward and are associated with an organization. We have such great pride in our company, communities and employees, and when we all work toward the same goal, it's so beneficial for everyone."
Kristen said MPW has a budget and an approval process for contributions and donations, so as soon as anything that can help a community or organization is identified, please contact her so the approval process can begin as quickly as possible. "We try to spread our budget out as best we can," Kristen said. "The toughest part of my job is I can't say yes to everybody."
MPW has traditionally supported police and military, and employees' children at local fairs and athletic events. "We like to support our employees who come forward and are associated with an organization," Kristen said. "Our employees have kids who are part of book drives, baseball teams, soccer teams and softball sponsorships—the list goes on.
"It's really a simple process," Kristen said. "The more recognition MPW has in the community and the more our employees support their own communities, the more opportunities those communities have to support MPW." Our communities show their support by recognizing our organization, coming to work for us, and providing MPW with new customers and opportunities to work for more people; everybody wins.
"Our employees are passionate and engaged in whatever they do," Monte said. "It's not just about writing a check; it's about community involvement and engaging our employees in their own communities' efforts. MPW's tradition of philanthropy and giving back to the community is part of the formula that has helped this company be successful over the last 50 years."