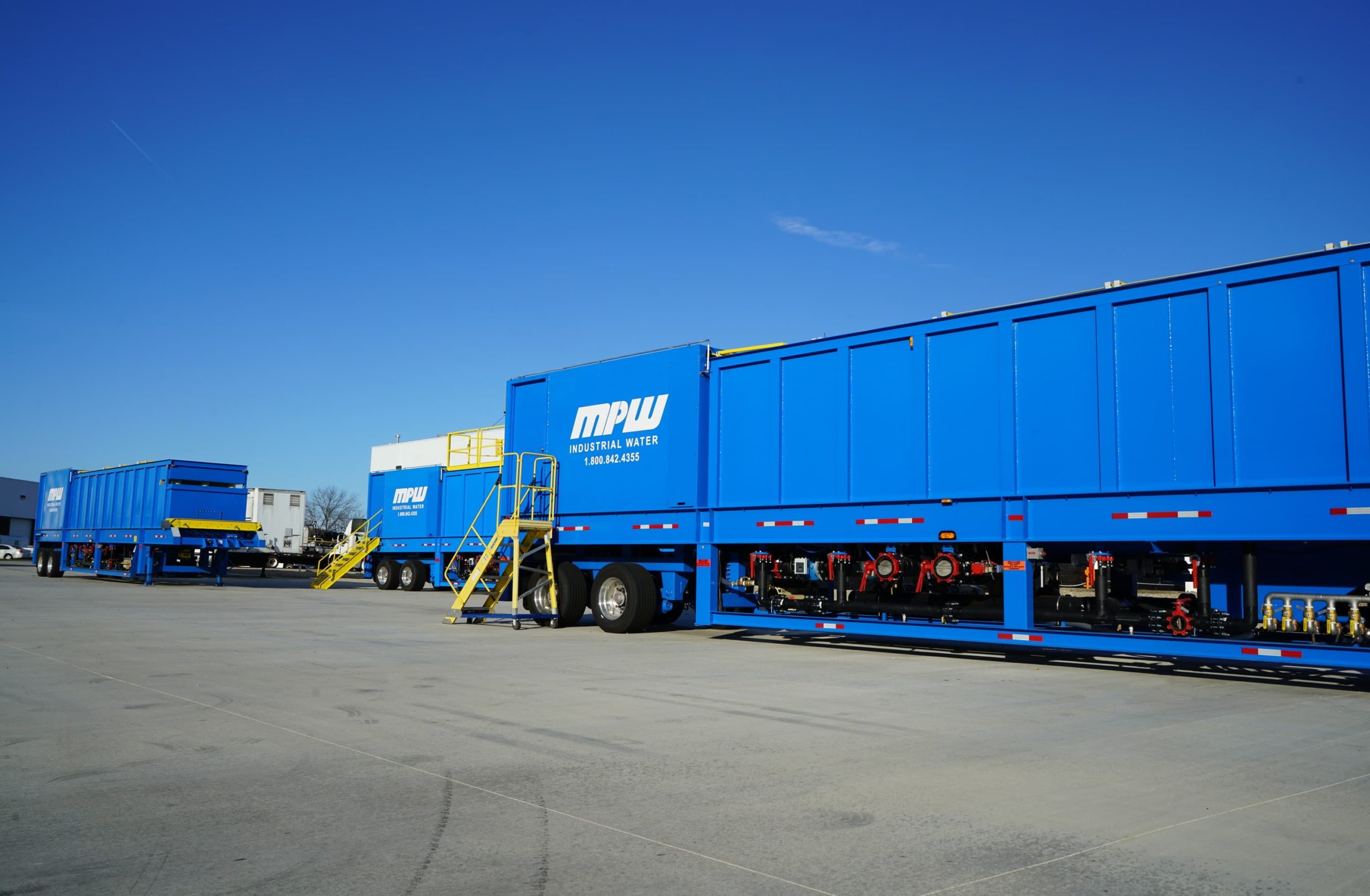 Problem
When a paper-production facility in Pennsylvania needed to take one of its clarifiers out of service for repairs, they called on MPW's Industrial Water Division to deliver two filter trailers at each of two critical locations.
Normally, the plant pumps 8,000 gallons per minute (gpm) of river water for various plant services. The clarifiers, which were designed to reduce turbidity of the river water, were built in the 1950s and their concrete walls were crumbling.
Solution
MPW's field service technicians worked on-site without a single safety problem for three months, rotating people on a bi-weekly basis to maintain uninterrupted water supply.
MPW's trailers were used as pre-filters, two installed at their DI system and two installed at their fiber line, which the plant deemed to be the most critical areas.
Each of the systems provided a flow rate of 700 gpm.
MPW provided the most cost effective equipment and worked hand-in-hand with facility personnel to minimize field service travels and overnights to keep the budget as reasonable as possible.
Results
MPW treated approximately 180 million gallons, consistently providing less than 1 NTU product water at the critical areas and kept the customer making paper during the repair process.
MPW provided automatic backwash filter trailers with first-class service and minimal field support.
MPW's use of inline turbidity meters and chemical injection allowed real-time adjustments to chemical dosages in response to the continual changing feed water quality, which allowed MPW to supply a guaranteed effluent water quality.