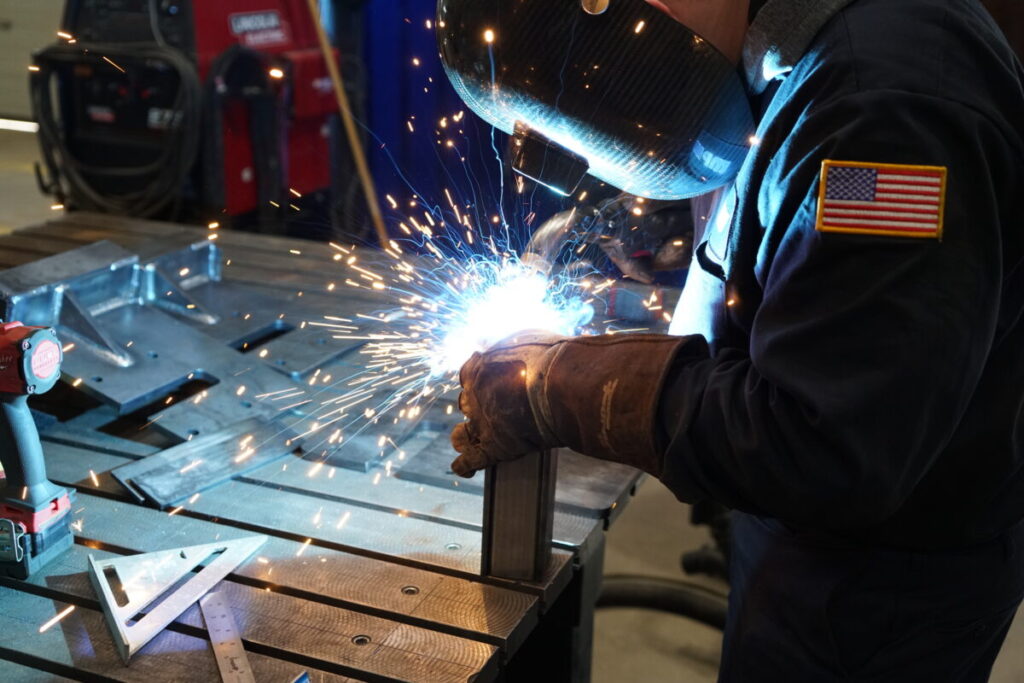 MPW is building custom dollies for a truck manufacturer in Ohio. MPW, as a service provider at this particular plant—was running short of the dollies it needed to move its trucks along its assembly line. Each truck, during assembly, requires two dollies, one at its front and the other at the rear.
A pin on the front dolly drops into a chain moving along the floor. As a result, the chain pulls the truck, which is riding on top of the dollies, down the assembly line until the truck is assembled enough to roll on its own. The dollies are highly specialized and often need to be redesigned or replaced.
"MPW is intimately involved in creating these dollies," said Executive VP of Sales and Marketing Jim Neville. "We're getting into manufacturing them, and that's building on our capabilities as a company." MPW has created similar dollies for other auto manufacturers.
MPW has created 10 sets of dollies for this manufacturer, and MPW cleans the dollies regularly, particularly after they've pulled the truck body through the painting process. The dollies will be nearly as coated with paint as the trucks.
"Looks can be deceiving," said Associate Engineer Don Strope. He said while the dolly looks like a basic device, there was quite a bit of engineering involved to meet requirements. Strope said one of the major challenges was creating the tube assembly for the pin that drops into the assembly line's moving chain.
Strope expects MPW to continue engineering dollies and similar equipment for other companies. "We've drawn up some prototypes," Strope said. "And, we've done some other racks for Kenworth."