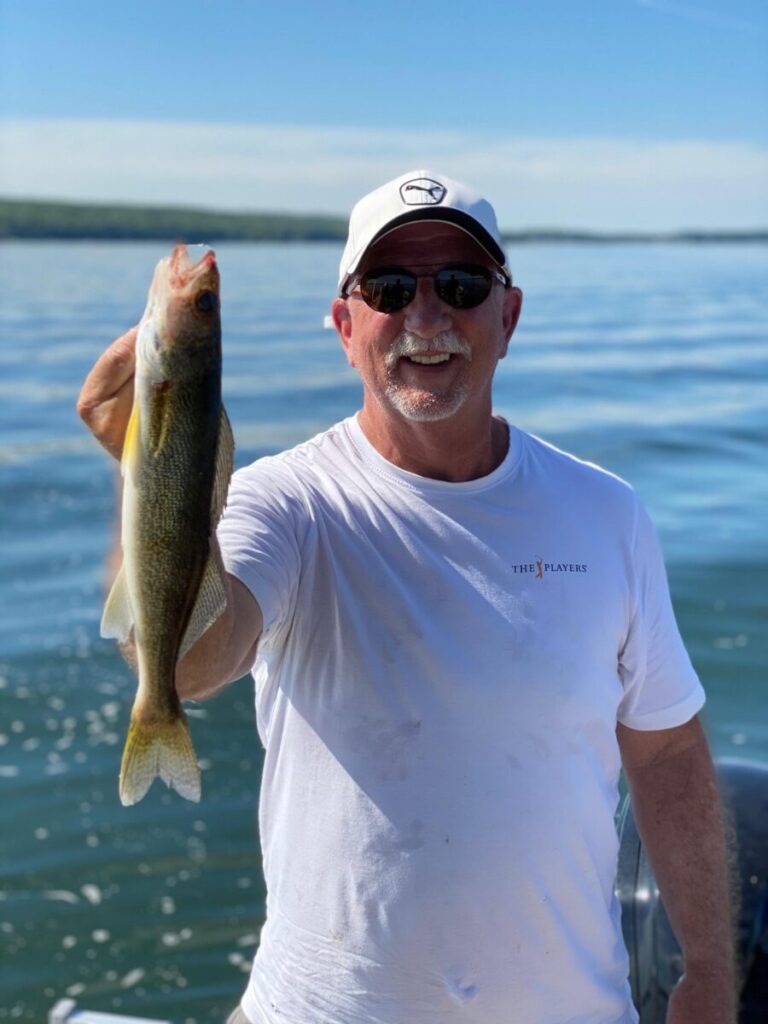 Porta Kleen Director of Sales Mike Sokol, who retired July 1, is on his second try. He intended to retire from MPW in October 2020, but Porta Kleen President Adam Black asked him to join Porta Kleen for a couple years to help its sales force in the same way Sokol helped MPW's.
"I was honored that Adam respected me enough and respected my experience to come and help him, so I said, 'Absolutely,'" Sokol said. "They called and asked if I would come over and implement some of the same processes—look at the overall sales team, sales territory, how they were selling the markets, the cutsheets. I mean, you name it, the whole sales process." Basically, everything he did at MPW since joining it in April 2011.
During Sokol's first year, he worked directly for Black who was ICG general manager at the time. "When Adam caught wind that I was getting ready to retire in 2020, he went to (MPW President Jared Black) and said, 'Hey I'd like to get Sokol over here to help me out before he retires,' and Jared agreed," Sokol said.
Sokol said all his previous life experiences helped prepare him for his career at MPW and Porta Kleen. He began working for UPS while still in high school, before joining the Air Force. "It was an awesome experience," he said. The military taught him the importance of diversity and provided his college education. Sokol earned a teaching degree in elementary education.
"That education degree really benefitted me throughout my whole career because as a manager, a director, when you manage people, you're basically teaching," Sokol said. "You're a coach; you're a teacher."
Sokol continued with UPS before becoming managing director for AFMS Logistics Management and eventually joining MPW. "Many of the philosophies that Monte built MPW on were the same philosophies I was taught at UPS," Sokol said. "It was a similar culture, so it was an easy transition for me."
Sokol looks forward to doing some teaching during retirement, possibly as an adjunct college professor. "Many universities have made sales a discipline," he said. Sokol would also like to volunteer in his Springhill, Tennessee community as well as work on his golf game.
But, Sokol looks most forward to spending time with his family, especially Debbie, his wife of three years and their four children. He and Debbie—who just welcomed a granddaughter, Riley Elizabeth—plan to travel the world as much as possible. "I won't miss being away from my wife," Sokol said. "She's been a blessing in my life; we're very happy and I'm looking forward to retirement."
Sokol will miss his entire sales team, and the friendships and working relationships he created at and associated with MPW and Porta Kleen. "I'll always remember getting phone calls from guys saying, 'I've learned a lot from you,' and I got a lot of those phone calls," he said. "That makes all the long hours, the travel and all that, it makes it all worthwhile. I will definitely miss that."
"Mike has been a huge part in the success and growth of Porta Kleen since he came over. He was able to put into place new standards and expectations that the sales team will use going forward," said Division Manager Chris Waite. "We are now better able to track leads, opportunities, and sales. He instills a sense of ownership and accountability in everyone that he comes in contact with. Mike has not only been a great colleague, but he has turned into a great friend and I wish him nothing but the best in his retirement."
Mike's impact on MPW's culture is lasting and reaches beyond direct sales," said IS General Manager Jimmy Peck. "He is a role model on and off the clock, always striving to be the best father to his children!" Peck said Sokol taught everyone the value of structure, organization and planning.
"Mike relentlessly represented the best interests of the customer, introducing MPW to job performance surveys and strategic customer meetings," Peck said. "He had high expectations for his team and he fought for them when necessary. Most importantly, we will never forget his passion for treating everyone with dignity and respect."
Sokol thanks Monte and the entire Black family, Peck, Sales and Marketing EVP Jim Neville and the MPW and Porta Kleen staffs for the opportunities and support they provided during his tenure. "My hope is I've left MPW better than it was when I started," Sokol said. "It was always a team effort."