Problem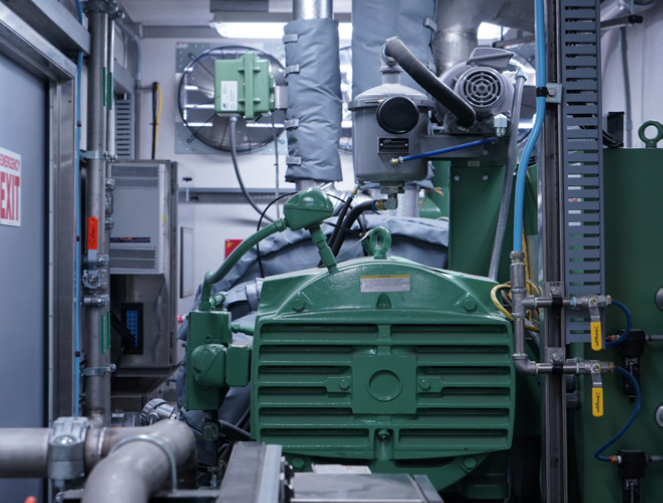 A Midwest-based steel mill was considering investing in new capital equipment in intervals during the next three years to upgrade old industrial air compressor equipment that became too costly to run, maintain and service.
Solution
MPW, North America's premier supplier of Custom, Compressed Air System Utility Modules, completed an extensive ROI study proving MPW's Industrial Air Utility Solutions would provide the Midwest-based steel mill with significant cost savings over the plant's proposed capital expenditure plan.
The steel mill accepted an MPW service plan upon seeing the results of the study, which confirmed that MPW designs, builds and maintains energy efficient, monitored Industrial Air Compressor Solutions with no capital expenditure required.
Results
The steel mill expects to experience significant cost savings by implementing the MPW Utility Service Plan instead of the Capital Expenditure plan:
Energy savings: MPW-supplied networked compressors provide the steel mill more than $200,000 in yearly savings; nearly 30% more than an un-networked system.
Complete elimination of $168,000 (+/- 10%) in compressed air rental costs.
Elimination of $150,000 (+/-10%) in anticipated new compressor capital outlay annual expenditures for each of the next three years.
Overall, the total cash outlay for the customer's entire system has been reduced nearly 39% annually since the MPW compressed air service plan was implemented. In addition to the annual operational savings, more benefits include:
Leak reduction: More than $50,000 savings annually.
24/7 monitoring: Included in the new MPW utility air system; a $25,000 annual value.
Significant customer maintenance-service manpower savings by turning the maintenance over to MPW.
Elimination of high-cost scrap and downtime.