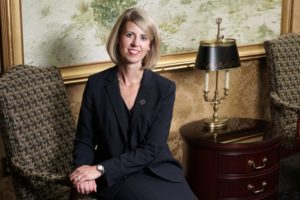 Sarah joined MPW August 2002 in the role of Director of Corporate Accounting. In 2007, she was promoted to the role of Corporate Controller. During 2007, Sarah also began informally acting as the interim CFO after MPW's CFO decided to leave the Company. She continued in this interim role until officially being promoted to the role of CFO in 2010.
Prior to joining MPW, Sarah was with Deloitte & Touche LLP ("Deloitte") for six years in the Dayton, Ohio office. She worked in the audit function serving as a staff, senior and manager during her time with the firm. Some of the clients served while at Deloitte included The Mead Corporation, The Iams Company, Spangler Candy Company, Danis Building Construction Company, and others.
Sarah graduated summa cum laude from Miami University in Ohio with a Bachelor's in Business Administration with majors in Accounting and Management Information Systems. She received her CPA license in 1997.​