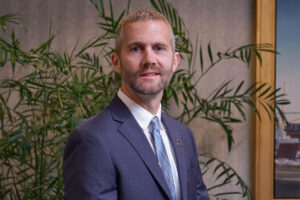 While Jared has been around MPW his entire life, he officially joined the organization in 2004 as a management trainee, and was promoted to Operations Manager in 2005, a position he held for nearly three years.
In 2008, Jared was promoted to General Manager of the Industrial Water group, and under his tutelage, the Water group has grown significantly and is today recognized as a North American leader in providing reliable, customized water solutions to industry. In addition to his role with Industrial Water, Jared became MPW's Production General Manager in 2011. Jared was named President of MPW in November, 2015.
Jared is a 2004 graduate of Ohio University, where he attained his Bachelor's Degree in Business.​