This month, two of the sales teams within the MPW organization have new leaders. Luckily, each group is getting a respected adviser who has already served about 10 years with the company.
Mike Sokol moved from ICG Director of Sales to the same role at Porta Kleen, while the company promoted Mike McDevitt from ICG Business Development Manager to Sokol's former position.
SOKOL'S STRUCTURE
"Mike Sokol came to MPW in 2011 and immediately began to revolutionize sales procedures not just for ICG, but for all of MPW," said ICG General Manager Jimmy Peck. "He brought in so many ideas that improved our planning and scheduling and enhanced the entire company."
Sokol cited several important tasks he completed with the ICG sales group, including:
Improving communications between the sales and operations groups
Implementing sales goals
Designing and introducing a standard bid-submission process
Applying and tracking a sales funnel procedure
Scheduling training for the sales team and incorporating appropriate techniques
Installing the Job Performance Evaluation (JPE) program
Introducing Salesforce, a new Customer Relationship Management (CRM) tool
Incorporating a new bonus-based pay structure for ICG sales
"I was a Sales Training Manager at UPS before I came to MPW," Sokol said. "My college degree is in education, so I have always been passionate about teaching and coaching. If there's one thing I hope salespeople take away from our training, it's to remember their call objectives. You won't accomplish anything in a meeting unless you make progress in your sales funnel."
Sokol said ICG's sales-goal process was less structured before he arrived.
"In 2012 we began using Sales Tracker," he said. "This allowed us to measure and analyze wins and losses and identify opportunities. Finance still uses it for budgeting and forecasting."
Peck, Sokol and McDevitt all mentioned that the implementation of sales goals will be an important factor in Porta Kleen's continued evolution. Sokol, working with Porta Kleen President Adam Black, plans to have goals in place by January 1.
"We know it's going to be a challenge," Sokol said. "I'll need to do some analysis and review it with Adam, but we have always worked well together. It's a great experience working for a family business. I appreciate all the support I've received from the entire Black family. The opportunity to go to Porta Kleen is an honor. I would also like to thank all of my team members along with all of our support personnel for their help and hard work. I am extremely proud to have been a part of this team!"
McDEVITT'S MANAGEMENT
Peck said McDevitt will build a mansion on top of the foundation Sokol laid.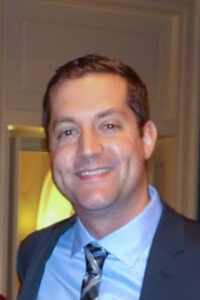 "After customers meet Mike McDevitt, a lot of them tell me 'he's my favorite person at MPW,'" Peck said. "I describe him as a servant leader. On a recent call with the sales team he told them his objective is not only for MPW to be successful, but for all of them to achieve their personal goals as well as their sales goals."
McDevitt began his MPW career in January 2010 as an ICG Staff Accountant. In 2011, he accepted the position of Project Manager, where he supported Sokol in the implementation of sales and business development procedures and contributed to the JD Edwards ERP upgrade project. In 2013, MPW promoted McDevitt to ICG Business Development Manager, a role in which he continued to work closely with Sokol.
"Mike Sokol's done a great job initiating the processes that are the foundation of ICG sales," McDevitt said. "Now my main goal is determining how to gain new business, whether it's targeting new industries or offering new services. I think my business-development background will help with this.
"I want to make sure we give each salesperson the opportunity to win more work while increasing our profitability. A few ways we'd like to accomplish this are through knowing more about our competition, researching the price points we can use to sustain or increase our profits and learning which industries or services lines can we enter or grow to offset the current and future challenges of the coal-fired power industry."
Sokol said familiarity with the sales team and high-level analytical/accounting skills make McDevitt a great fit for his new role.
"The team already respects Mike [McDevitt] and I'm sure he'll bring in some valuable new ideas," Sokol said.
McDevitt said he foresees more collaboration in the future of ICG sales.
"I think with my background over the past 10-plus years, I can help streamline and expedite our pricing and approval processes," he said. "Mike [Sokol] gave us all the processes, so everyone's already accountable and on the same page. The sales team is both goal-focused and customer-focused, so I'm extremely excited for our future."