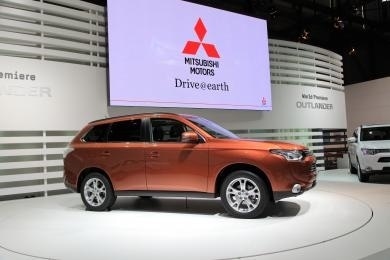 MPW Staff Report
NORMAL, Ill. — MPW's Facility Management Division has been awarded a two-year contract from Mitsubishi Motors which will result in nearly 40 additional jobs.
MPW will provide technical paint cleaning services and support for Mitsubishi's total waste management and environmental processes.
The contract is the result of over a year of work from Director of Business Development Steve McKenney and Account Manager Ryan Raper, who both had previous relationships at Mitsubishi.
Other companies that were contending for Mitsubishi's business included Team Industrial and Voith Industrial Services.
Raper and McKenney added key members to MPW's team from Mitsubishi's previous facilities partner. This was an important step in gaining the contract ahead of competitors.
MPW's competitive pricing and its focus on corporate relationships and support were also vital factors in completing the deal, according to Raper.
Raper said McKenney, Facility Support Controller Shane DeFazio, Regional Operations Manager Dewayne Barnett, Supervisors Warnie Honsman and Antonio De La Cruz and Office Administrator Elizabeth Meyers all played essential roles in completing the agreement.
"It was the best launch I have been a part of or heard of in regard to customer satisfaction, cost to our customer and profitability to MPW," said Raper.
Raper worked for Voith from 1993 to 2012, including 13 years at the Mitsubishi facility. He was eventually promoted to facility manager. In 2006 he helped launch several accounts with Ford Motor Company including Cleveland Engine Plant 1, Cleveland Engine Plant 2, Cleveland Castings, Ford R&E in Dearborn Mich., and Chicago Assembly. In 2012 he left Voith and went to work for URS, providing full-service facility maintenance for Caterpillar's Engine Testing Facility.
The contract includes a one-year extension if mutually accepted by Mitsubishi and MPW.
To learn more about MPW's Facility Management team, go to Facility & Environmental Management.