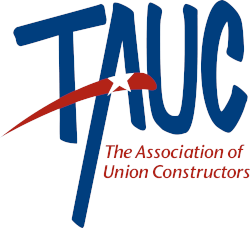 On May 11, MPW Environmental Services, Inc. accepted a 2019 Thomas J. Reyn- olds Award for achieving a low Restricted or Job Transfer (DART) Rate.
The national award is presented by The Association of Union Contractors (TAUC) as part of its 37th annual safety awards program.
DART Rate is a mathematical calculation that describes the number of recordable incidents per 100 full-time employees that resulted in lost or restricted days or job transfer due to work related injuries or illnesses.
MPW's award is for a DART rate of .041, which was more than 25% below the national average. This was in a cate- gory of companies with 100,000-499,999 hours worked.
The awards were created in 1983 by TAUC's predecessor organization, the Na- tional Erectors Association (NEA), to recognize and commend the exceptional efforts made by members to prevent the occurrence of serious injury — or worse — on the jobsite.