Minority partnership has allowed for new business opportunities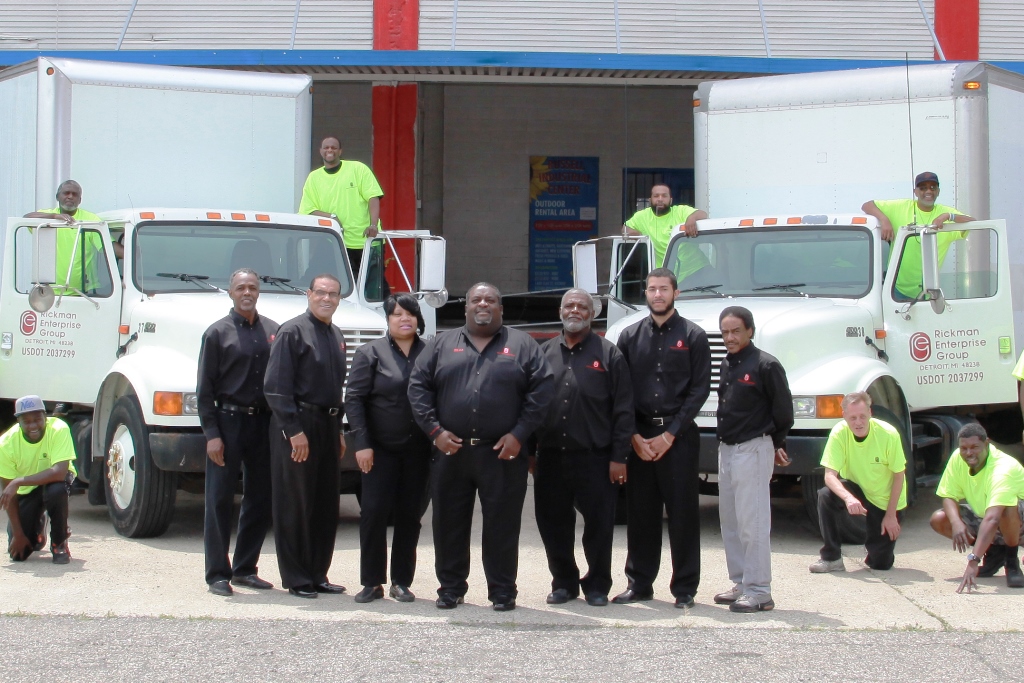 Many of us know the story of how Monte Black founded MPW 48 years ago.
But there is another man who followed a similar path 31 years ago. A man who is also crucial to MPW's success, who has a military background and who is currently a CEO of a successful industrial, environmental and facility services company headquartered in the Midwest.
That man is Rod Rickman.
Rickman is the Chairman and CEO of Rickman Enterprise Group, which entered into a partnership with MPW about five years ago. The joint venture, named RFG/MPW (RFG stands for Rickman Facility Group), made major progress in the first quarter of 2017 when it added approximately 160 new employees at multiple assembly plants of a global automotive manufacturer. RFG/MPW was honored to be selected out of the 14 businesses considered for the fiveyear contract.
"At the time MPW was looking for a new partner, we were also trying to strengthen our customer relationships," said MPW EVP of Sales & Marketing Jim Neville. "We needed a diverse business partner, but we also needed to form a true collaboration that could help us grow. Rod was a great candidate with a broad perspective in the business world."
A native of Detroit, Rickman attended Wayne County Community College, majoring in Business Administration. After that, he joined the U.S. Army.
"I focused on nuclear, chemical and biological warfare, so I participated in environmental-services training," Rickman said. "I got to do a lot of traveling, including a three-year stint in Germany when the Berlin Wall was still standing."
Rickman left the Army and returned to Detroit in 1988, using his GI Bill funds to launch his own
enterprise in 1989.
"At that time, General Motors was the largest corporation in the world, and Ford and Chrysler were both massive. They were all based in Michigan; I've been fortunate to be affiliated with auto manufacturing and to have a company specializing in industrial and environmental cleaning. We started as a Tier 3 company, doing the types of cleaning work nobody else wanted to do. Over the past 30 years, we moved up to Tier 2, then Tier 1," Rickman said.
In the automotive industry, Tier 3 firms are smaller in size and scope; Tier 2 vendors are larger, but still limited in their geographic coverage; Tier 1 companies are the largest and most experienced.
As Rickman's business expanded, it diversified into other industries. For example, during the downturn of the U.S. auto industry in 2005, Rickman was successful in targeting utilities.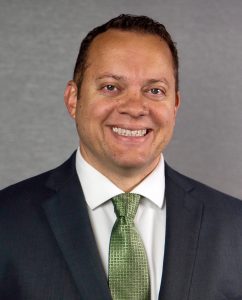 Chris Walden, Director of Sales for MPW's Facility & Environmental Management Division, said Rickman Enterprise Group's experience with automotive companies, utilities and municipalities make it a valuable business affiliate.
"Rod is connected with all kinds of businesses and is well known and well liked in and around Detroit," Walden said.
So, when MPW was looking for a new minority partnership, its first call was to Rickman.
"I've always followed industry leaders who display innovation, especially if they have a national footprint," Rickman said. "I've known both Monte and Jared Black for a long time. When I was approached about a potential partnership, I researched the likelihood of the alliance's sustainability. What I found was that customers were interested in the concept of a Rickman-MPW collaboration, the companies were a match culturally and there was value in delivery of services.
"It's been exciting to have a partner like MPW that is large and well organized. I feel privileged to have this partnership. I learn about the industry from MPW people all the time."
Although the RFG/MPW partnership already serves many top automotive customers, Walden said the venture has still managed to make significant gains recently.
"Due to COVID-19, we've worked with Detroit's mayor, the Health and Transportation Departments and we've decontaminated all of their fire stations," Walden said. "I think we've helped make Detroit safer while still benefiting RFG/MPW."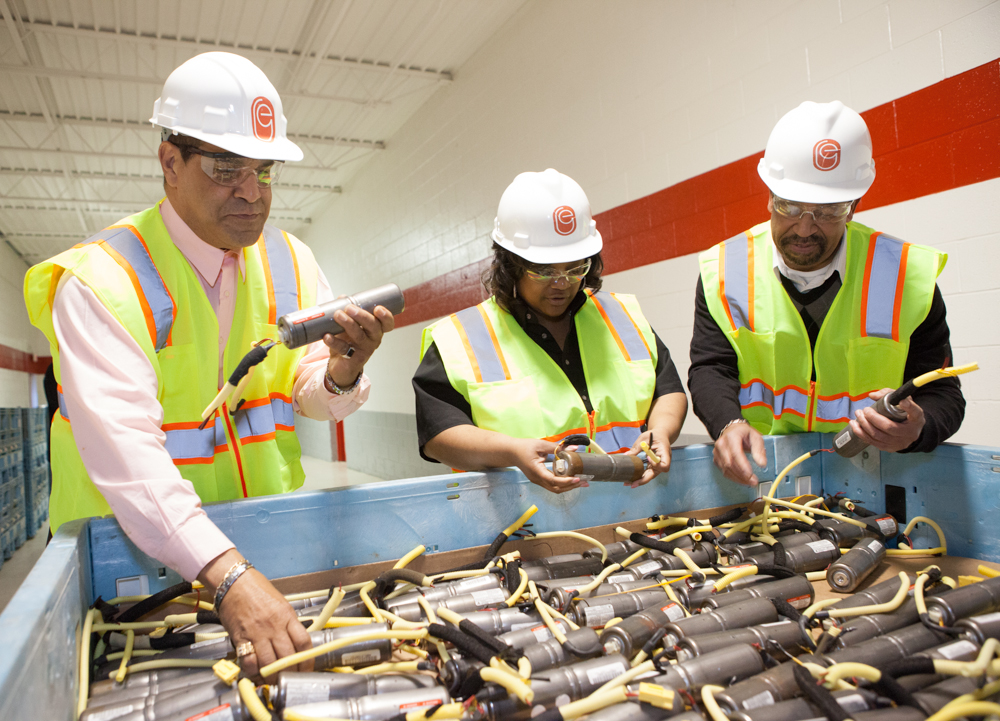 Walden said he always looks forward to working with Rickman.
"It just feels good to be around him. And beyond work, he does a lot of things for the community, which I really admire. Rod is excellent about relating to younger people and giving them information that can help them navigate the pitfalls of life. Rod's a CEO who has plenty of work on his plate to keep him busy, but he still makes time to be a good citizen."
Rickman said RFG/MPW has already developed the culture necessary to grow and develop.
"We continue to follow industry trends, the U.S. market and the needs of multiple industries," he said. "When you do business with people you know and trust it creates an environment of progress. I continue to be excited about the relationship and look forward to even more growth.
"Thank you to MPW and to Monte Black for their commitment to supplier diversity. I know he doesn't speak about this often, but on behalf of our organization, I want people to know he's a champion of minority and veteran businesses," Rickman said.
Sidebar
What is a minority partnership?
According to the National Minority Supplier Development Council (NMSDC), "corporations comfortable with cultural diversity and change, that are responsive to
their customers, will thrive. Forward-looking corporations see minority supplier development as a value-added way of doing business."
Rickman said minority partnerships also allow corporations like MPW to benefit from expanded strategic collaboration.
"Many industries and customers want to increase the participation of particular demographics in corporate America," Rickman said. "Today, in my opinion, joint ventures are a preference because they allow both parties to better align their strengths to the needs of the customer."
Five years ago, Rickman accepted the NMSDC's Trailblazer Award, which "recognizes the owner of a minority business enterprise (MBE) whose pioneering spirit has laid the foundation of success for other MBEs throughout the NMSDC network."
The NMSDC seeks to advance business opportunities for certified minority business enterprises by:
working through the NMSDC Network to support and facilitate minority business enterprise (MBE) integration into corporate and public-sector supply chains;
building MBE capacity and capabilities through our programs and other educational offerings; and
facilitating MBE-to-MBE partnerships to meet the needs of our corporate members.
"Things that jump out at me about Rod and his company are his strong management team, his outstanding communication, and the trust we've built," Neville said. "When I look at MPW's partnership with Rickman Enterprises I think one plus one equals three. They have turned out to be a great partner."