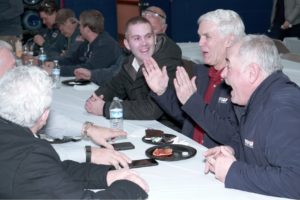 Two long-time MPW associates stepped down in December. Asset Administrator-Analyst Chris Goeller retired after 28 years and Corporate Receptionist Mary Arrington departed after 19 years.
Hired by MPW in May 1989 as a Tax Accountant, Goeller also had stints as Controller, Corporate Maintenance Controller and Regional Operations Controller for FEM/Water/Shops.
Known for her welcoming and friendly personality, Arrington has been MPW's Corporate Receptionist since she was hired in March 1998.
MPW would like to congratulate Goeller and Arrington on their outstanding careers. Enjoy your retirements, Chris and Mary!