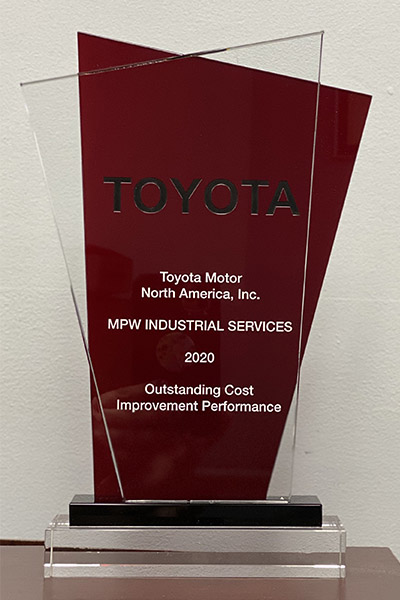 MPW Industrial Services earned Toyota's Cost Improvement Award and Honda's Performance Sustainability Award for the fiscal year ending March 31, 2020. MPW serves both Honda and Toyota with its partner, RFG.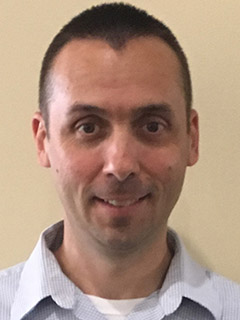 To determine its Cost Improvement Award winners, Toyota evaluates all supplier performances and recognizes ones that display exceptional commitment and results in exceeding targets for cost reductions such as Kaizens and value improvement activities.
Senior Account Manager D.C. Griffith said MPW had cost reductions in excess of $150,000 for the fiscal year and that this was achieved through labor efficiencies, process improvements, the identification of new filters that meet the same environmental requirements while reducing
cost, and other creative savings offerings.
Griffith said one of the most effective improvements occurred after Toyota requested the removal of 80 vertically stacked 4-foot fluorescent light fixtures and the installation of 40 new 8-foot LED fixtures. The cost for this project was $12,236.
"MPW proposed removing the original bulbs and tombstones from the old fixture and leaving the existing fixtures in place to utilize as junction boxes to mount the new LED fixtures," Griffith said. "This eliminated the need to remove old equipment and allowed it to be repurposed. The cost for this activity was $1,316. This resulted in a total cost savings of $10,920 while achieving the same results."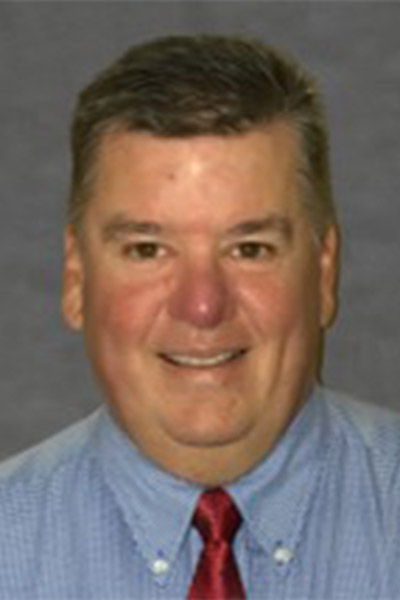 Honda's Supplier Sustainability Award recognizes suppliers that demonstrate an exceptional commitment to social responsibility based on leadership in the areas of compliance and ethics, environmental, governance, diversity, health and safety, social and trade compliance.
Business Development Manager Greg Armstrong said MPW is honored to receive such a comprehensive and prominent honor from a multinational corporation like
Honda.
"I think this award really highlights the hard work and dedication our people bring with them to work every day," Armstrong said. "I couldn't be prouder of our team."
FEM Director of Operations Shane DeFazio said, "Awards like this honor the outstanding work of our teams at Honda and Toyota. Those are the people who deserve all of
the gratitude."
MPW's FEM Division provides paint system management, maintenance, environmental, inventory and production support services at Honda facilities in Marysville, East Liberty and Anna, Ohio, and Greensburg, Indiana. MPW serves Toyota at the automaker's Georgetown, Kentucky
location.