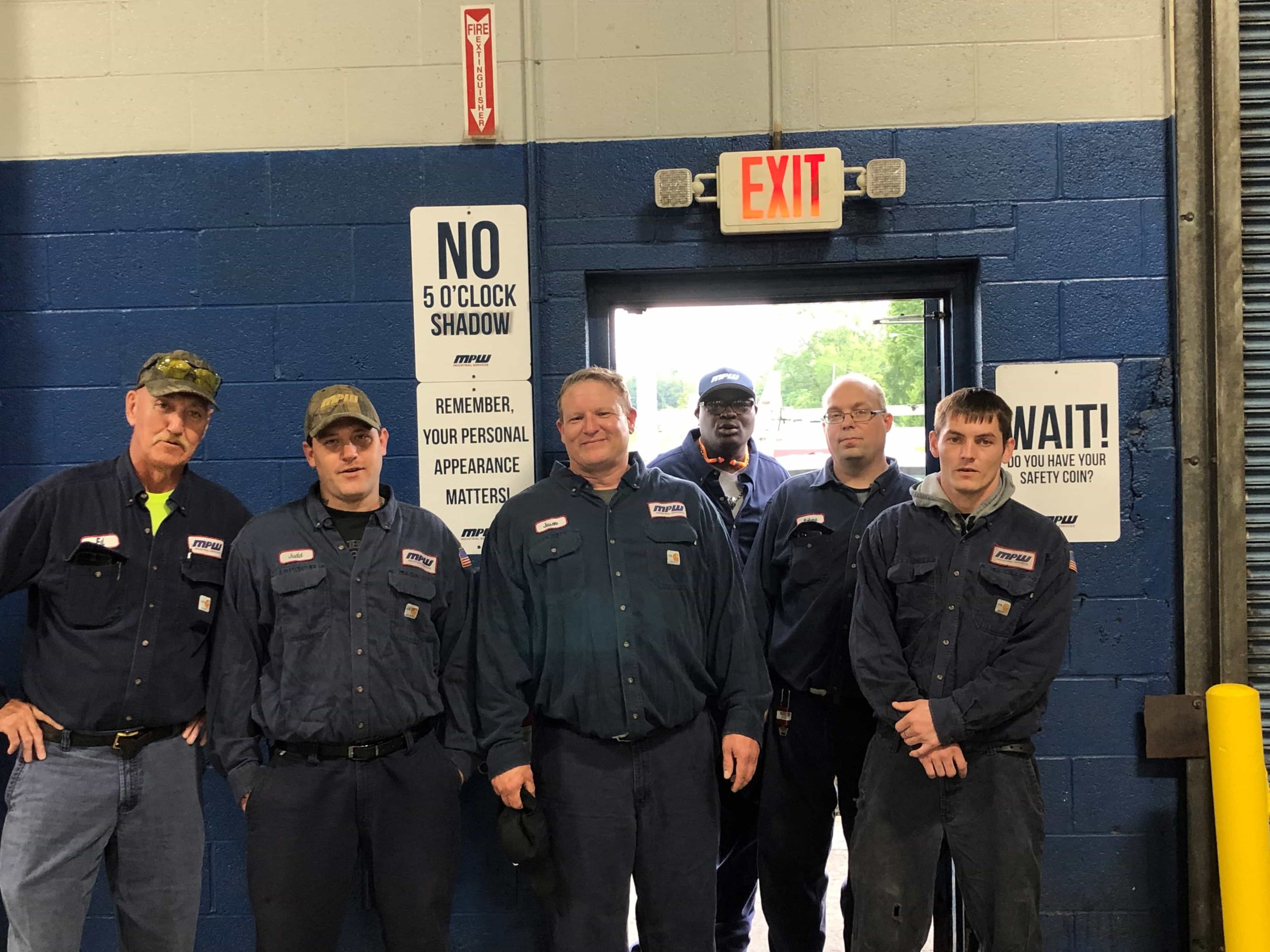 Discuss your branch's dedication to safety.
The Canton office prides itself on safety. Some initiatives we have started at the office to assist with the safety culture are as follows:
• We have a form on the bulletin board that lists the entire Canton roster. Names of those who have completed their meaningful safety observations are highlighted. Branch Managers and all are included in this list to show safety culture starts at the top.
• Health & Safety Manager Gene Mora has come up to assist the Canton warehouse on safety audits to ensure the facility is meeting MPW and OSHA standards. Items found have been documented and corrective procedures have been completed or are ongoing.
• Signage has been posted at all personnel doorways that promote appearance as it pertains to fit for duty and ask the employees questions such as "Do you have your safety coin?"
• Although all incidents are preventable, when they do occur the MPW Canton management team works with the safety department to get the proper reporting and corrective actions completed in a timely manner. Mora or our local safety Health & Safety Supervisor Michael Tomasi are involved in investigating all incidents.
Discuss any recent MPW success stories involving your branch.
A chemical manufacturer came to MPW with an issue with grease on the wastewater pond. MPW proposed three different solutions to the issue at hand: 1. Utilizing a dredge. 2. Utilizing pumps. 3. Utilizing a long stick vac hoe to remove the grease. The facility chose MPW over three other providers due to the overall value we have offered over the last several years as a valued partner for their facilities. Due to budgeting issues at the facility, the plant was only given limited funds to complete the grease removal portion of cleaning the pond. MPW completed the project incident free and efficiently, saving the plant an estimated 50% of the initial budgetary spend. Due to this accomplishment, the plant was given the go-ahead to complete the rest of the pond restoration project in 2019 of which MPW is the front-runner to perform the task. The plant is not even getting competitive quotes to our performance overall on the project and in our daily plant tasks.