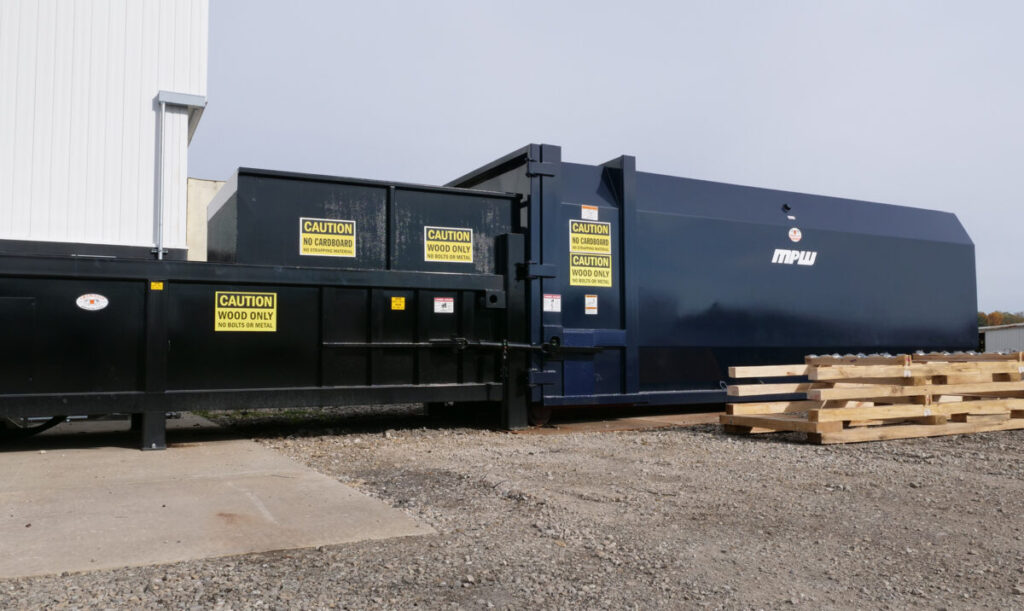 In addition to increasing efficiency and decreasing on-site work hours, MPW's compactors also offer some environmental benefits.
MPW Director of Engineering & Manufacturing Justin Pierce said crushing the wooden pallets results in the ability to fit more than three times as much material in the waste receptacle. This lessens the number of pickups necessary to keep the compactor operational, thereby significantly decreasing hauling costs.
"We also secured a source that will accept the compacted material for recycling purposes free of charge," Pierce said. "This allowed us to avoid disposal costs and only pay for hauling fees. In total we were able to save about $1000 per month in expense and 100% of the material is being recycled instead of landfilled."
Learn more about MPW's waste-related equipment and technology.